Disaster Plan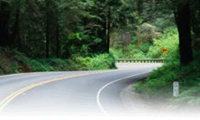 If you have been through a natural disaster (like a hurricane) you know how difficult it can be to communicate when phone lines don't work, roads are blocked, power is out, and cell phone systems are overloaded with traffic. We want to reassure you that we have done everything in our power to prepare for disasters so that we can continue to serve you in any way necessary. We want you to understand the measures we have taken to be prepared.
Paper files: While many things still originate on paper, virtually every document is converted to electronic form as soon as it enters our systems. Electronic files are stored on secure servers with backup systems of their own. If fire, flood, or other disaster were to destroy our paper files, everything needed could be recreated from these electronic files and their backups.
Accounts: We do not function as a custodian of accounts or funds of any kind. Your accounts are maintained by organizations that adhere to very robust standards of privacy, security, and disaster preparedness in their own right.
Communication: Our phone system is designed to remain functional in virtually any disaster. It is computer-based and resides on servers distributed around the country and are backed up by redundant systems. This ensures that even if we have no power to run our computers and phones, and our offices were destroyed by fire, calls would still be forwarded to our cell phones and messages recorded on remote servers and forwarded to us via email.
Location: We have prepared our systems to operate securely anywhere we have cell phone service and internet access. Offices, homes, hotels, tents with generators are all viable locations.
No plan perfectly accommodates every possible contingency, but ours is designed to protect your data, your privacy, and your ability to get in touch with us should the need arise.
In the aftermath of a disaster, if we don't respond to you in a timely manner, you should try to directly contact the organization that has custody of your account. Any statement you have in your files will have a phone number for that organization. Some of the more common are listed below. If you don't know or don't see the appropriate organization below, and you can't locate a statement on your account, contact LPL Financial at the number below. They will assist you.
CLICK HERE: for a summary of the Disaster Plan we provide to LPL Financial.